Family Resources
A list of resources for military families. If you know of other resources from non-profit organizations and groups please email the information to vaafa.org@gmail.com so that we can include their information on to our list. To access a particular organization's link please click on the Icon.
Family Resources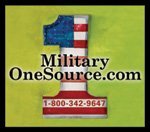 1.
Military One Source:
"Military OneSource is provided by the Department of Defense at no cost to active duty, Guard and Reserve (regardless of activation status) and their families. It is a virtual extension of installation services. Visit Military OneSource today at
www.militaryonesource.com
or call 1-800-342-9647."

2.
Navy-Marine Corps Relief Society
:
The mission of the Navy-Marine Corps Relief Society is to provide, in partnership with the Navy and Marine Corps, financial, educational, and other assistance to members of the Naval Services of the United States, eligible family members, and survivors when in need; and to receive and manage funds to administer these programs. The Society provides financial assistance to eligible recipients in the form of:
Interest-free loans and grants
to meet emergency needs
Needs-based scholarships and interest-free loans
for educational purposes.

3.
Air Force Aid Society:
The AIR FORCE AID SOCIETY (AFAS) is the official charity of the U.S. Air Force. It promotes the Air Force mission by helping "to relieve distress of Air Force members and their families and assisting them to finance their education". It is rooted in the original Army Air Corps and the World War II Army Air Forces, whose members wanted to "take care of their own." Through the years, AFAS has become increasingly effective in helping individuals with personal emergencies– as well as extremely useful when used by commanders to help solve personnel problems in their units.
The AIR FORCE AID SOCIETY, since its creation in 1942 as a non-profit organization, has helped countless members of the Air Force community. Strong support for AFAS programs and objectives is reinforced each year by the substantial personal contributions made by the active force, all of which are used solely for Emergency Assistance. Although AFAS receives no appropriated or non-appropriated funds, close ties are maintained between the Society and Air Force officials.

4.
Army Emergency Relief
:
AER emergency financial assistance is provided either as an interest-free loan, a grant, or a combination loan and a grant, whichever is most appropriate, based upon the applicant's personal situation. A loan
may be declared uncollectible if, at any time, it is determined that repayment is causing undue hardship. AER provides two types of emergency assistance: 1. Emergency assistance to Soldiers and their dependents with a valid emergency financial need.
2.  Assistance to widows(ers) and orphans of deceased Soldiers. This assistance may be given based upon an emergency need, a sustaining need or for special one-time needs. 3.  AERs MG James Ursano scholarship program provides financial
assistance to unmarried dependent children of Soldiers – active, retired and deceased – to pursue undergraduate study. The Spouse Education Assistance Program provides financial assistance to dependent spouses and widows of active duty and retired Soldiers to pursue undergraduate level education.
Educational Resources

5. Coast Guard Mutual Assistance: The central purpose of Coast Guard Mutual Assistance is to assist our clients during their time of financial need.  In general, assistance is provided through counseling, short-term interest-free loans, financial grants, referrals, and other related means.  Assistance is provided under a large variety of conditions and situations usually involving everyday essentials including emergency, housing, and medical needs that are beyond the individual's ability to meet at the time assistance is requested.  Coast Guard Mutual Assistance should be used to supplement, not replace other forms of available assistance.

6.
American Red Cross:
The American Red Cross links members of the U.S. Armed Forces with their families during a crisis.  Twenty-four hours a day, 365 days a year, the Red Cross quickly sends emergency communications to deployed service members on behalf of their family.  Military members can have peace of mind knowing that when they are on a mission, in training or stationed far from home-and leaving cell phones and emails behind-they are still connected to home.
While providing service to 1.4 million active duty military personnel and their families, the Red Cross also reaches out to more than 1.2 million members of the National Guard and Reserves and their families living in nearly every community in America.
Red Cross workers in hundreds of chapters and on military installations briefed 974,573  departing service members and their families regarding available support services, and explained how the Red Cross may assist them during the deployment.
Both active duty and community-based military can count on the Red Cross to provide emergency communications that link them with their families back home, access to financial assistance in partnership with the military aid societies, information and referral and assistance to veterans.  Red Cross personnel form a global network in 700 U.S. chapters, military installations worldwide and in forward deployed locations in Kuwait, Afghanistan and Iraq.

Survivors Benefits:

This web site is dedicated to the surviving spouses and dependents of military personnel who died while in active military service and to the survivors of veterans who died after active service.  We are grateful for the opportunity to provide quality information and assistance to family members suffering the loss of their husbands and wives, sons and daughters, and mothers and fathers.
While most benefits are the same regardless of whether the service member or veteran died on active duty or during civilian life, the "Death in Service" button shown below will take you to additional information specific to death in service issues.  You also will find information from other federal agencies and organizations that offer related benefits and services to survivors and dependents.  It is our sincere hope that you will find the information here helpful in your time of need.